A modern approach to matching the right candidates with the right company.
Technology. Talent. Transparency.
Redefining how recruiting is done
At Mod
Recruiting
, we leverage technology and data to streamline the hiring process while keeping people at the front and center of our process. We recognize that the stakes are high for both the employer and the candidate, so we add a personal touch by spending time up front with both to understand culture, vision and goals. The strong, respectful relationships we build provides the foundation as we work together to connect the best candidates to the best jobs in the market.
Our expertise is in matching top tier talent with roles in technology, sales, and marketing that fit their skillsets while paying close attention to employer and employee happiness and retention.
We stand behind our candidates
Should a candidate leave within 90 days, we will find a replacement within 30 days or we will refund your search fee.

While nothing can replace the in-person interactions we have with clients and candidates, we've invested in AI technology and data analytics to streamline processes, free up time and improve the quality of candidates.
Read More
We use machine learning and people analytics to help automate screening, improve accuracy and expedite candidate sourcing. Technology and data streamlines and optimizes our process so we always use the best hiring channels and improve the quality of hire by targeting candidates with the use of keywords, word flows, and other data points to analyze and prioritize the thousands of resumes and identify candidates most qualified for the role.

Diversity and inclusion are a challenge for any organization, especially for those that have previously been less diverse. We focus on attracting diverse talent and making sure they have a seat at the table.
Read More
D&I is more than a buzzword, it is something that organizations must focus on to bring in more women and minorities at all levels. We focus on not just attracting a more diverse talent pool but working with organization to make sure this talent pool is nurtured, culturally and socially accepted, and treated equally.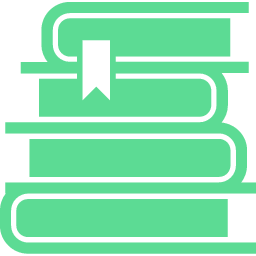 Finding talent is not just about finding people with the right experience or skillset, but finding talent that will fit into the company culture and embody the company's values. Culturally-matched candidates are more successful and stay longer, which means a better return on employee investment for you.
Read More
We work with your organization upfront to understand your company culture and values and then leverage tools and screening questionnaires to make sure we find talent that matches your culture and values. We also help companies by identifying other companies with successful cultures identify replicable formulas for attracting candidates that embody them.

We are not just a bunch of sales people but are industry experts that care about hiring the right person for the job every time. Having spent over 15 years in marketing and technology roles, we understand what companies are looking for and can speak the candidate's language.
Read More
Our subject matter experts worked in marketing, sales and technology before joining our team. We are business-minded people, networked at the highest level, and we know what it takes to succeed in your industry.
We build lasting partnerships with our clients and our candidates.
✮✮✮✮✮
"Emily and the rest of the team at MOD recruiting were phenomenal to work with on a tough candidate search that we had struggled with when we tried to do it on our own. They really took the time to get to know our company and understand the unique requirements for the role. Through every step of the process, Emily was attentive, responsive and insightful while also having a great touch with all the candidates involved in the process. I highly recommend using MOD Recruiting for your next search."
Tom Klenotic, VP Finance & Human Resources, RVshare
✮✮✮✮✮
"Emily worked with us to help recruit an A-class lead team for our FinTech Startup. Quality of proposed candidates (both from Austin and the Bay area) were amazing. She was collaborative and extremely efficient, which resulted in onboarding of our core product, design and architecture teams in just about in one month!"
Marek Juda, Chief Technology Officer, FinTech Startup in stealth mode
✮✮✮✮✮
"Emily has a unique combination of industry expertise and career coaching with a nurturing, consultative nature that sets her apart from other recruiters. Working with Emily you feel like a person, not a commodity."
Alexis Benson, Candidate
✮✮✮✮✮
"With Emily's help, I was able to field multiple opportunities and ultimately, accept a position that I'm excited about. Her guidance, transparency, and constant communication helped me to pick an organization that really values my skill set. I'm starting this new chapter with loads of confidence that I made the right choice, thanks to Emily and the Mod Recruiting team!"
Caroline Watson, Candidate